I love pop culture, as you know. But what I really love is '90s pop culture. And what I really really  love is when '90s pop culture BFFs pull off a modern-day reunion. Like the selfies above. The top, from Thelma & Louise, 1991. The bottom, from Susan Sarandon's Facebook page, 2014. (Can we all just agree that these women are ageless?) Thelma and Louise basically stand for all things best friendy, and just seeing these pics reminds me why I started my partner-in-crime search in the first place.
In other '90s-pop-culture-friendship-reunion news: Lifetime is set to air The Unauthorized Saved by the Bell Story. You read that right. Bayside is back, y'all.  The movie, which will air in September, will be about the behind-the-scene shenanigans of everyone's favorite Saturday morning teen sitcom. You know, before Screech became a porn star. Lisa Turtle for president is all I have to say.
I will also admit, right here, right now, that I bought a number of hats at Contempo Casuals in an attempt to be more like Blossom and Six. I have a picture of my 5th grade BFF and me wearing our hats with giant flowers on them. I'd say it's not my proudest moment, except I'm kind of into the fact that my 10-year-old style could best be described as Clarissa-meets-Blossom. I've never since been that much of a fashion risk-taker (that might be a good thing). All this to say: Yay! The Blossom folks reunited yesterday!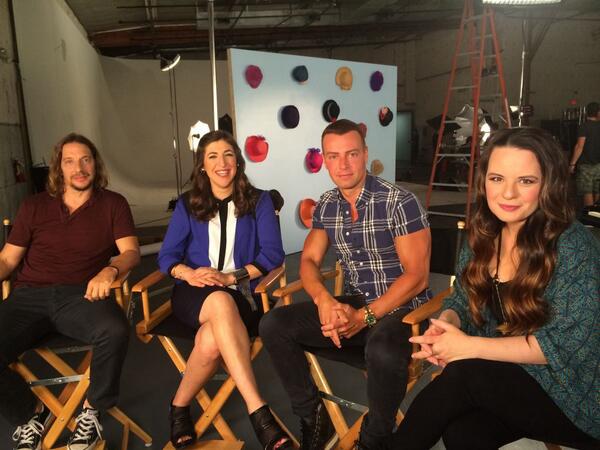 We live in a culture hungry for nostalgia. So I say thank you to my childhood heroes for feeding that craving. And, also, Party of Five, we're all waiting.
Which old TV gang are you dying to see again?